Now offering Express Pickups!
Need it gone ASAP? We now offer same-day and next-day pickups with our new all-electric van generously donated by the Haggen Foundation.
Habitat News!
Stay up to date on our construction projects, partner families, partnerships, events, advocacy and so much more by visiting our Habitat News page.
Governor Islee Visits Telegraph Townhomes
"The answer to defeating climate change is as much in this Telegraph unit, as it in any wind turbine generating, or solar panel generating facility. It is energy efficiency. And I'm excited that they can say that this is a Habitat for Humanity Passive House."
Help us change the lives of Whatcom County families
The house is just a tool in our toolbox. Through affordable homeownership, we work to build community, stability, self-reliance & hope.
We Need Your Help at Our Construction Sites!
No experience needed, just a lending hand. Our build sites are open to volunteers Wednesdays through Saturdays, from 9 to 4.
Take a Virtual Walkthrough of a Telegraph Home
Step inside a Telegraph Townhome with our new virtual walkthrough! Thank you to our partners on this project: Kulshan Community Land Trust and the Whatcom Community Foundation. And of course, a shout out to Laura Rex of Stitched 360 Imaging for putting this MatterPort scan together.
There are so many ways to help bring affordable housing to our community, and every hand makes a difference. Let us know how you want to help!
Our volunteer orientation and sign up process are completely online. Click below to learn more and join us in building a world where everyone has a place to call home!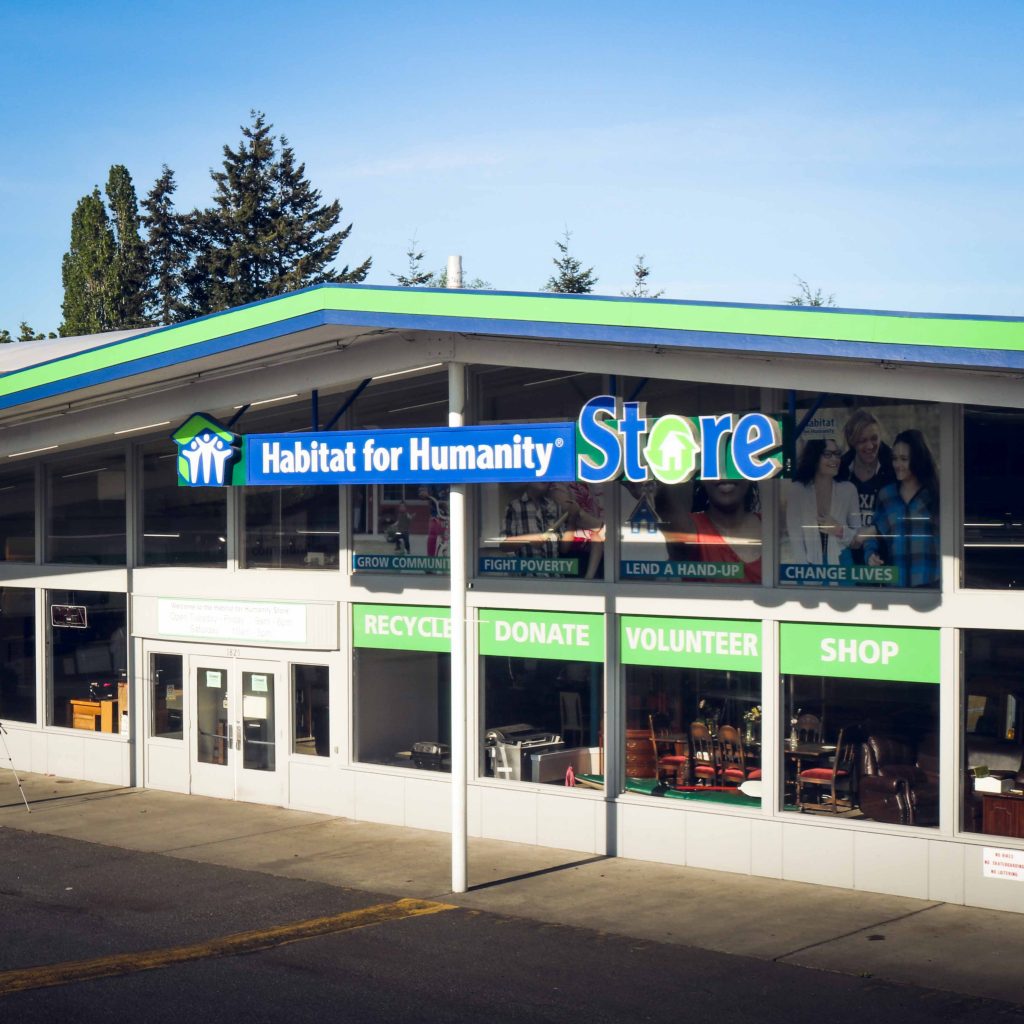 Shop at the Habitat Store
Shop and donate your unwanted items to the store that builds homes! All of the proceeds go toward building safe, affordable housing right here in Whatcom
Learn more about what we're building! In the past year we've finished tiny shelters, single- and multi-family homes as well as home repairs. 
By using Habitat Passive techniques, repurposing materials, and partnering with solar companies, we're on the leading edge of sustainable construction.
Subscribe to our
Newsletter​
Stay up to date on news, events, volunteer opportunities, and much more!